66 titles x 66 years.. Al-Hilal is a leader born a champion
66 titles x 66 years.. Al-Hilal is a leader born a champion
On the grounds of Al-Jawhara Stadium, and in the presence of Crown Prince Mohammed bin Salman, and in the midst of about 52,000 spectators, Al-Hilal team succeeded in achieving the title of the Custodian of the Two Holy Mosques Cup 2022-2023, after an exciting marathon match against its counterpart Al-Wahda, which ended in a penalty shootout with a score (7- 6) After the match ended in its original and extra time with a positive draw 1-1, so that Al-Zaeem won the precious cup for the tenth time in its history.
Although Al-Hilal is in a state of decline this season, it succeeded in making its fans happy and refused to leave empty-handed, and raised the number of its titles and championships in the King's Cup to 10 titles, to end its partnership with Al-Ittihad, which has 9 titles in its balance, in the championship of the most expensive cups.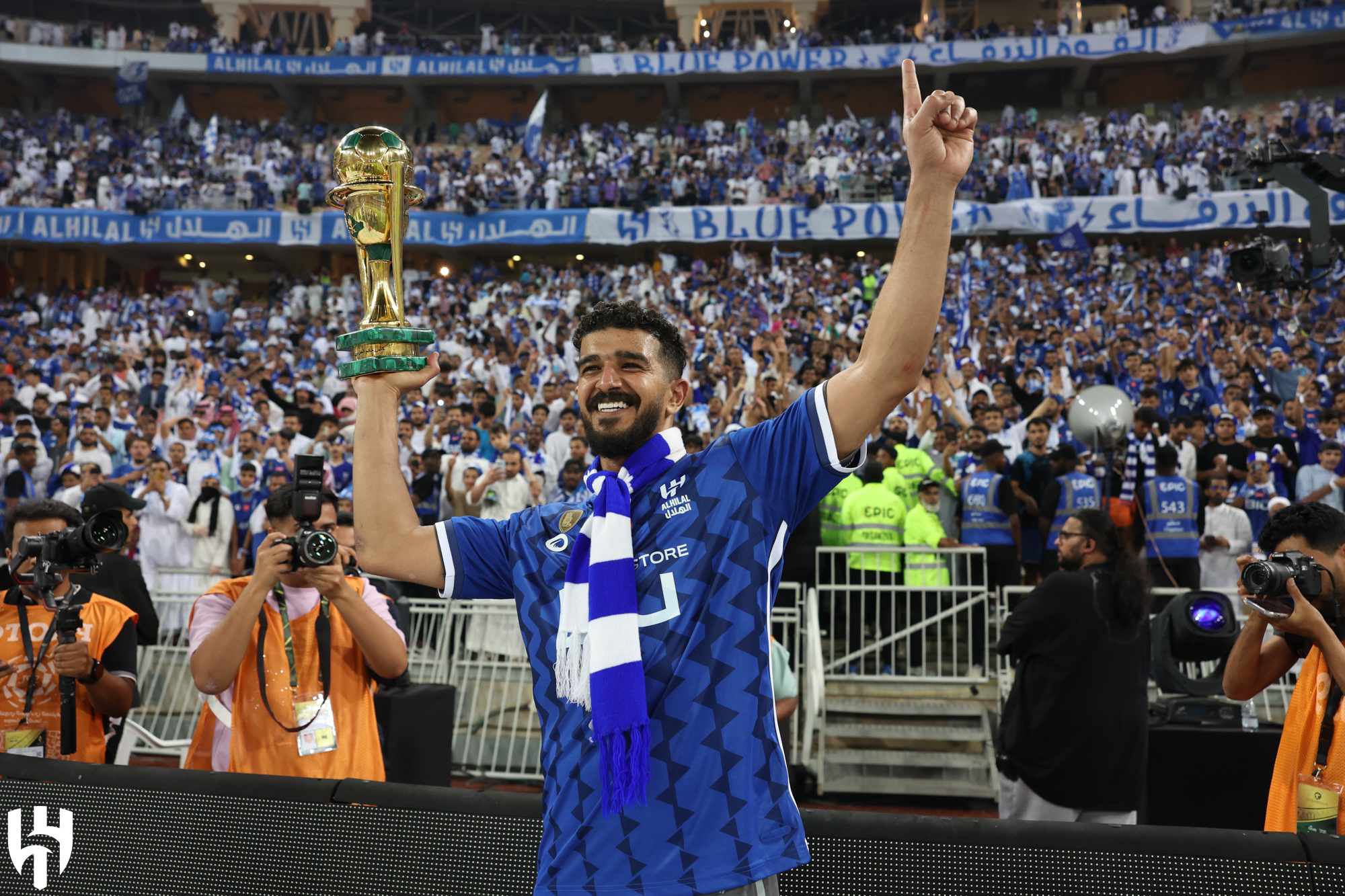 "A leader born a champion"… This is how the Al-Hilal team is described, which is considered one of the oldest clubs at the local, Gulf and Arab levels, after it became the most crowned Saudi club in the local championships and the most Asian club winning the continental championships, with a total of 66 titles in 66 years, to deserve the title of leader.
Al-Hilal team achieved its 66th title after winning the King's Cup title at the expense of Al-Wehda, as it had previously achieved 65 titles, the last of which was the Prince Mohammed bin Salman Professional League Championship last season.
Local Crescent Championships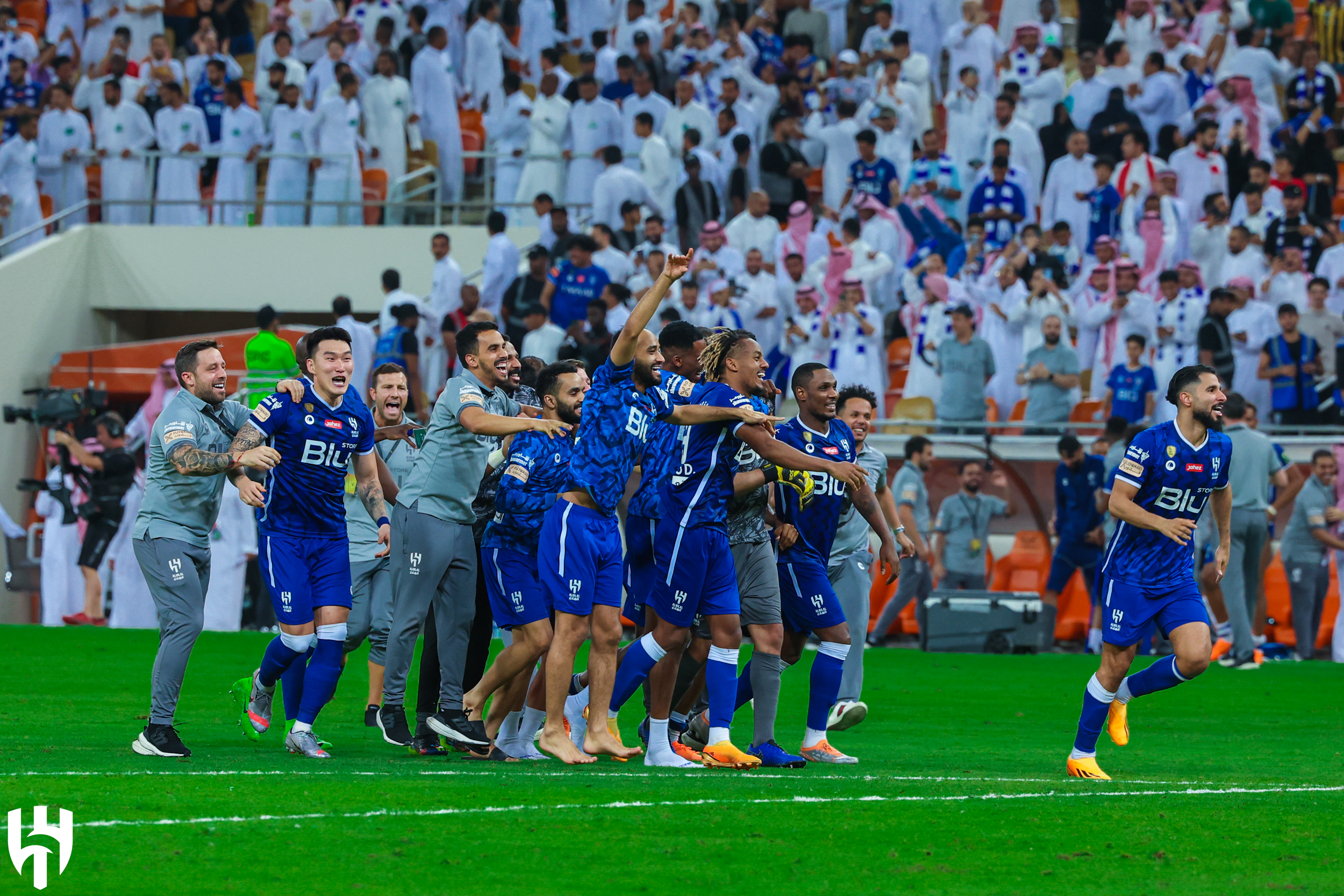 Al-Hilal achieved the Saudi League title 18 times, and its first title was in the 1976-77 season, while the last title it achieved in the local championship was under the name of the Prince Muhammad bin Salman Cup League, and it won it in the 2021-2022 season.
He also won the King's Cup 10 times, won the Crown Prince's Cup 13 times, won the Prince Faisal bin Fahd Cup (Federation Cup) 7 times, the Founder's Cup once, and the Saudi Super Cup 3 times, with 52 local championships.
foreign tournaments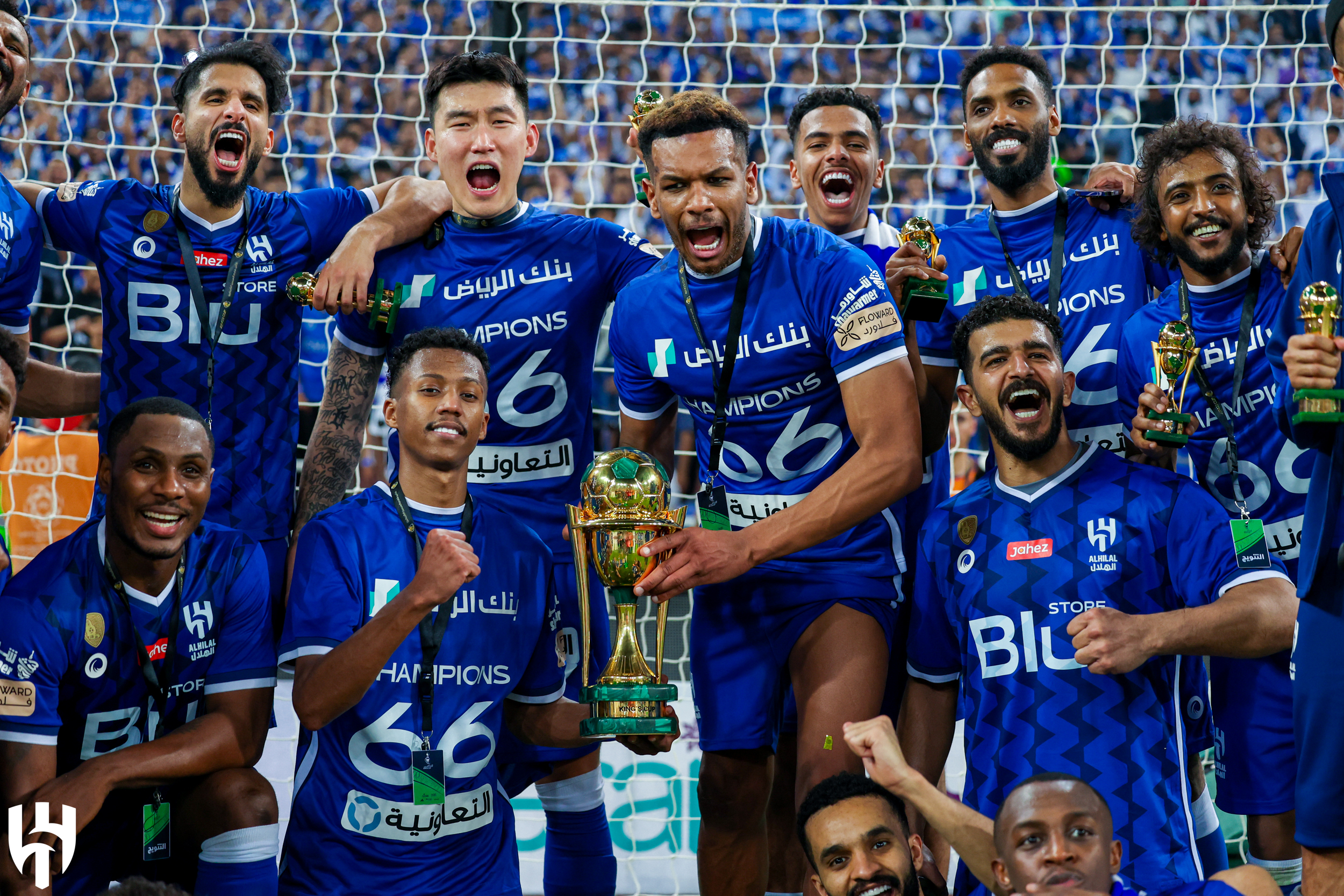 On the external level, Al-Hilal succeeded in achieving the AFC Champions League title with its various names 4 times, the Asian Cup Winners' Cup twice, and the same in the Asian Super Cup.
He also won the Arab Champions League title on two occasions, the Arab Cup Winners' Cup once, the Arab Super Cup twice, and the Saudi-Egyptian Super Cup once, with 14 foreign championships.