What did Cristiano Ronaldo give in Al-Nasr victory over Al-Shabab?
What did Cristiano Ronaldo give in Al-Nasr victory over Al-Shabab?
Portuguese star Cristiano Ronaldo led his club, Al-Nasr, to defeat his youth counterpart, 3-2, in the match that brought them together on the grounds of "Al-Awal Park" stadium, on Tuesday, at the top of the 28th round matches of the Saudi Roshen League.
After the result indicated a positive tie with two goals for the same, Cristiano Ronaldo managed, in the 59th minute, to turn the tables and score the third goal, with a powerful ball from outside the penalty area that hit the youth net, and Ronaldo celebrated the winning goal while prostrating.
Cristiano Ronaldo maintained the hopes of victory by winning the Saudi League title, after he kept him 3 points away from leaders Al-Ittihad, who beat his Al-Batin counterpart with a goal without a response, and the latter is relegated to the Yellow League in the new season.
The 38-year-old made the 16th goal-scoring contribution in the league this season, scoring 14 goals and providing two assists.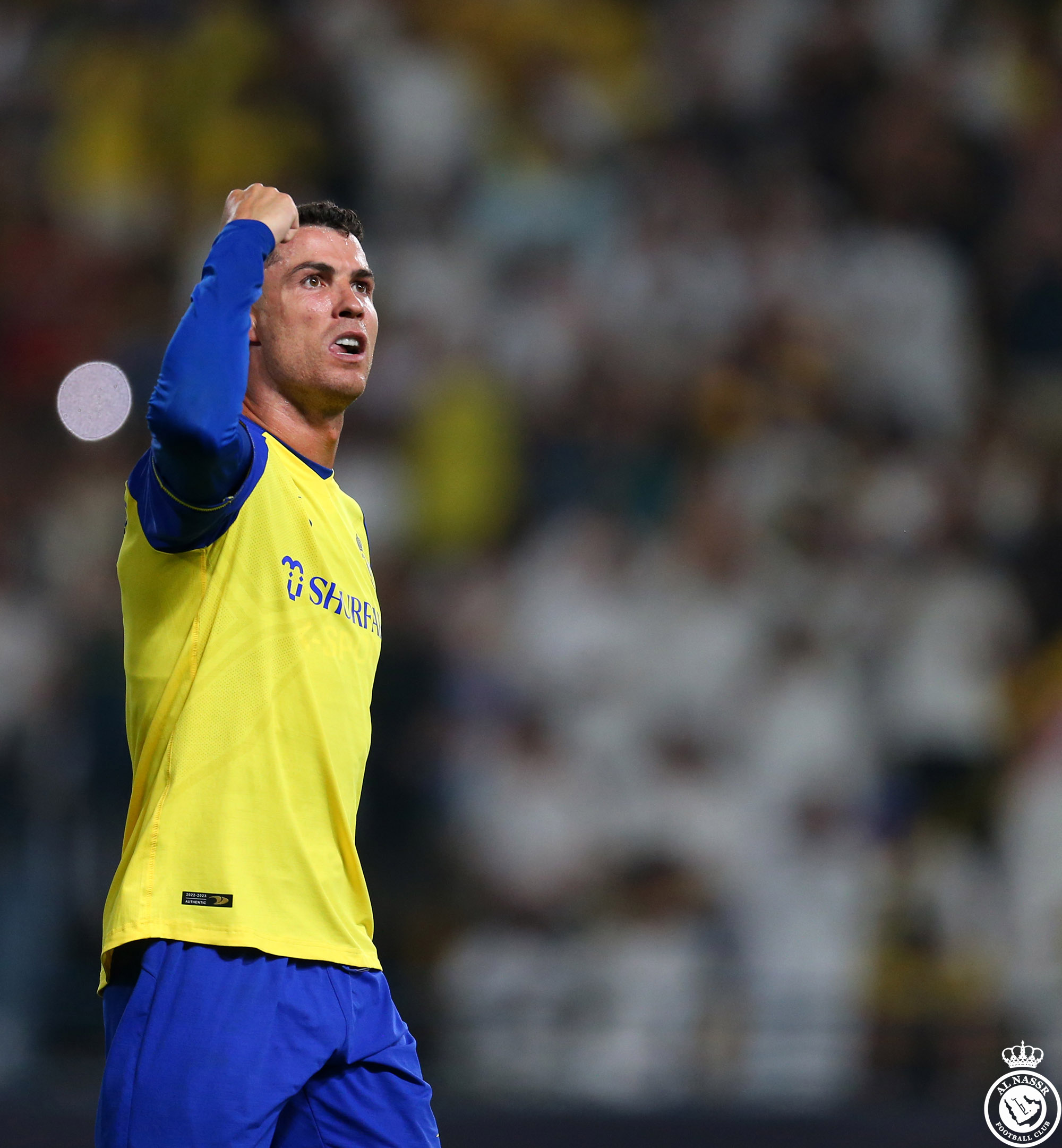 Cristiano Ronaldo's numbers came in the Al-Nasr and Al-Shabab match, according to the Sofa Score network, which specializes in world football statistics and numbers. As follows:
He played 90 minutes, scored a goal, 4 shots on goal, 1 successful dribble with a rate of 33%, 1 successful cross, 1 creating chances, 4 winning aerial tackles, 14 losing the ball, and 85% accuracy of his passes.
His numbers are in 2023 with Al-Nassr and the national team
And the statistics network "Sovascore" revealed, through its official account on the blogging site "Twitter", that Ronaldo contributed to scoring 20 goals during 20 matches in 2023 with Al-Nasr and the Portugal national team.
Cristiano Ronaldo succeeded in scoring 18 goals, providing two assists, at a rate of contributing to a goal every 88 minutes, and he made 72 shots, 36 of them on goal, and the percentage of translation of the chances achieved reached 63%, and he made 21 chances.